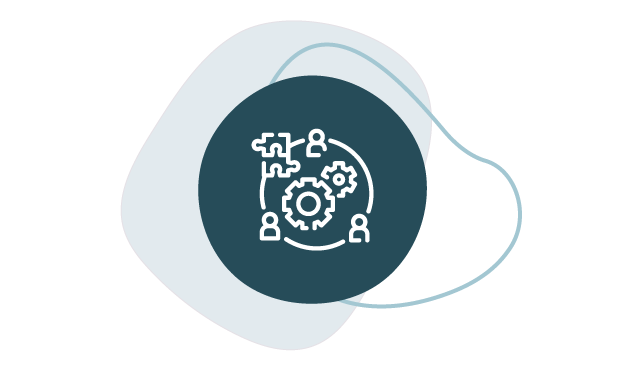 DATA & ANALYTICS
Comprehensive, connected data
Data is in our DNA. We marry unique first party data captured from participant interactions with demographics, medical history, device data and social determinants to form a holistic view of each participant.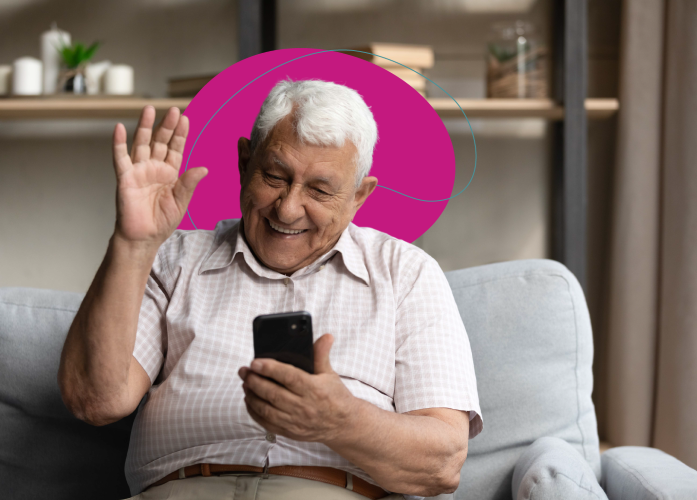 Personalization
Meeting participants where they are is critical to maximizing outcomes. We leverage rich data assets to inform care plans, deliver highly relevant content and sequence communications that personalize the Cecelia Health journey for each participant.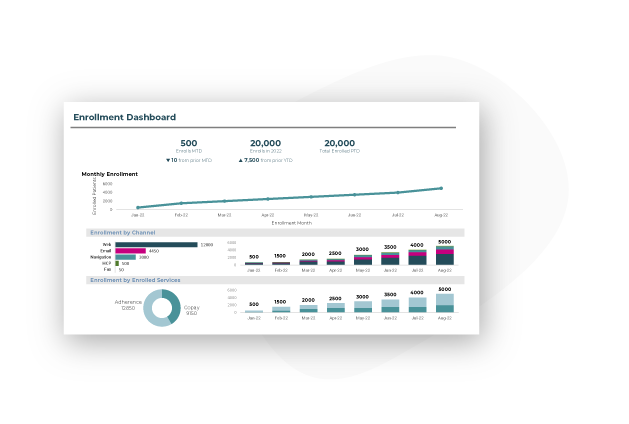 Actionable insights
We deliver robust population level analytics focused on the core elements of our chronic care management and patient support programs: enrollment, engagement, and outcomes.

With drill down views of key metrics such as gaps in care closure, medication adherence, and participant satisfaction, customers have line of sight into performance measures that drive quality and inform return on investment.
On demand data & analytics
We deliver data and insights through web-based dashboards and flexible data integrations to support key stakeholders and seamless decision making to help maximize program objectives.  
Representative enrollment metrics
Referrals
Reach rates
Enrollment rates
Demographics
Dispositions
Representative engagement metrics
Support encounters
Omnichannel communications
SDOH referrals & tracking
CDC Healthy Days
Opt-outs
Representative outcome metrics
Clinical measures (A1c, time in range, blood pressure, weight/BMI, CKD risk)
Gaps in care closure
Medication adherence/reduction
Participant satisfaction
Utilization
Are you ready to enhance the virtual care experience, powered by data & insights?
Learn more about our solutions and schedule a 30-minute call with our team.