A NEW CLASS OF VIRTUAL CARE
Empowering people to live healthier, happier lives
Health care grows more complex as new technology, treatments, and digital health solutions are introduced. Yet people living with chronic conditions are left with the burden to navigate their care journey among a sea of apps, wearables, disparate providers, and toll-free numbers.
Cecelia Health is here to help.
OUR BENEFITS
The benefits of our virtual specialty clinic
Expand access to expert clinicians and specialty providers across your population

Deliver seamless, personalized experiences via unique virtual healthcare platform

Retain your voice in your brand with a white-label approach

Easily integrate into your existing programs
OUR APPROACH
How can we put our virtual clinic to work for you?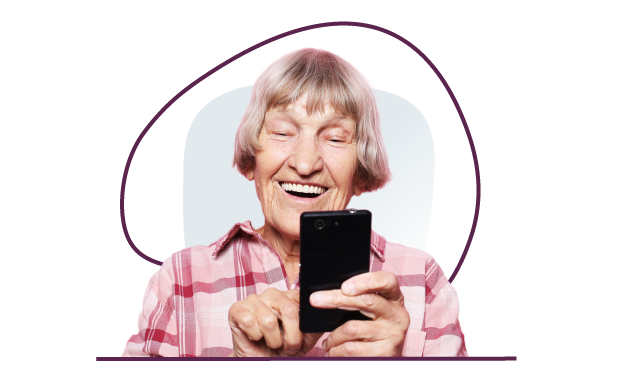 OUR CONDITIONS
Dedicated, one-on-one condition-specific expert support
We believe that building trusting relationships is key to helping people achieve health goals.

Our expert team of registered nurses, registered dietitians, registered respiratory therapists, Certified Diabetes Care & Education Specialists, and other specialized clinicians can address a range of chronic conditions and extend across therapeutic areas—including cardiovascular disease, chronic kidney disease, diabetes, and respiratory conditions.
OUR DIFFERENTIATORS
The Cecelia Health advantage
With over a decade of experience and millions of live connections—and counting—we understand how to motivate people to make lasting lifestyle and behavior change through our scalable virtual clinic that meet individual needs.
Depth of clinical expertise

Access to national network

Proven engagement strategies

Powerful data & insights
OUR APPROACH
How it works
Since 2009, health plans, health systems, provider groups, pharmaceutical organizations, and medical device manufacturers and distributors have put their trust in us to build data driven, human-led virtual support programs that drive better engagement—leading to improved adherence and better health outcomes.
Tailor your solution

Choose from a comprehensive suite of virtual care solutions to meet the unique needs of your population.

Implement with ease

Implement an expertly designed program that integrates seamlessly within your existing ecosystem.

Engage your population

Reach and engage your population with a flexible, omnichannel experience based on their individual preference (phone, video, email, text, direct mail).

Empower your people

Empower your population with evidence-based curriculum and expert guidance that promotes self-management.

Access & analyze unique data

Share robust data and analytics to inform decision making and refine your ongoing programs.

Measure success

Measure success based on clinical and engagement outcomes.
Do you want to deliver a better virtual care experience?
Learn more about our solutions and schedule a 30-minute demo with our team.