THIS BLOG IS THE SECOND IN A SERIES OF POSTS BY CECELIA HEALTH CDE AND RN, JANE ABBEY, EACH ADDRESSING A DIFFERENT HURDLE TO SUCCESSFUL DIABETES SELF-MANAGEMENT. IF YOU MISSED THE INTRODUCTION, READ IT HERE.
Who hasn't become overwhelmed, stressed, or discouraged at times when dealing with diabetes?
Each time you eat, you need to count carbohydrates or judge portion size, plus determine if this item is a good choice for yourself.  You need to be consistent in taking your medication(s) at the appropriate times. How do you manage when taking multiple diabetes pills and/or injections such as insulin or GLPs?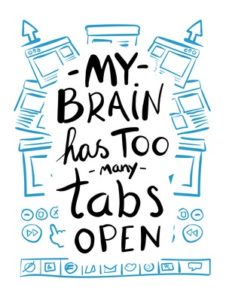 You test your blood glucose level and you are disappointed that the number is not in your goal range. Do you feel frustrated or defeated and stop testing your glucose level? You may have had the same routine as yesterday, yet your glucose level varied significantly.  The doctor keeps telling you to exercise and you keep wondering just how to fit it into your busy life? So how do you cope?
Methods for coping vary with each person.  Some suggested ideas are:
Get the support of a family member or friend. Sometimes talking about the issues truly helps.
Talk to your health care provider including a C.D.E.
Exercise can help as a stress reliever.
Planning a fun event such as going to a movie or any activity that you would enjoy.
You chose some form of stress relief, now what?
Maybe it's time to set a goal.
I have assisted in goal setting a lot over the years. One of the most important lessons I've learned is not to set too high of a goal. Make it realistic and break it down into steps that are measurable and doable.
For example: You want to lose 40 pounds? That is a great goal! How are you going to reach it?
Let's break it down into steps that are measurable.
First, the recommendation is generally to lose two pounds a week. At this rate, it would take at least 20 weeks to lose 40 pounds. When stating your goal, rephrase, "I want to lose 40 pounds" to "I want to lose 2 pounds a week."
Now we have determined how to make our goal realistic and measurable, but how are you going to actually achieve the weight loss? What are the steps you need to take?
Are you a regular soda drinker having difficulty giving up that habit, or maybe you have an afternoon snack of cookies each day?
Maybe your first step is to replace a can of soda each day with water or substitute a piece of fruit for those cookies. Once you have accomplished that goal, begin to work on another step toward weight loss, while maintaining your original accomplishment.
No matter what the challenge, taking small steps is more successful than setting a lofty goal without any strategy toward to achieving it.
By: Jane Abbey, RN, CDE
Cecelia Health CDE