THIS BLOG IS THE Third IN A SERIES OF POSTS BY CECELIA HEALTH CDE AND RN, JANE ABBEY, EACH ADDRESSING A DIFFERENT HURDLE TO SUCCESSFUL DIABETES SELF-MANAGEMENT. Check out the introduction and Emotional barriers post.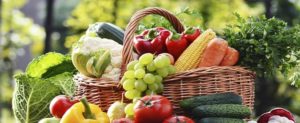 One of the most frequent issues I discuss with people who have diabetes is food and how to fit what they love into healthy eating. Just because you have diabetes doesn't mean you can never have your favorite dessert again.
Learning about how foods, especially carbohydrates, affect your blood sugar is vital. You'll need to learn how nutrition works, so you can eat healthy and work in your favorite foods intelligently and on occasion. If you do not have the knowledge, then you are not likely to succeed.
You can gain the necessary knowledge by speaking to a healthcare professional, researching online, reading written resources, etc.
Here's some advice for information gathering and learning:
Ask your provider for a consult to meet with a dietitian and/or C.D.E. and learn about:
healthy eating
the role of carbohydrates
techniques for portion control such as carb counting or the plate method
Take advantage of online resources.
Read written resources for information on healthy eating and recipes:
Check with your Health Care Provider for any written materials they may have available in the office.
Ask questions and use the knowledge you've gathered to make changes by setting realistic and measurable goals as discussed in my previous blog post.
By: Jane Abbey, RN, CDE
Cecelia Health CDE