The Novo Nordisk Donnelly Scholarship, established by Billie Jean King and now associated with the USTA Foundation, awards a total of $60,000 to tennis athletes living with diabetes. Starting in 2019, winners also receive virtual diabetes education and coaching from Cecelia Health around disease management, device support, nutrition, and exercise while competing at an intense level. 
Get to know a few of the past winners and hear how support from Cecelia Health has helped them better manage their health while living with diabetes and playing competitive tennis. 
MEET HENRY 
Henry is a 20-year-old student at Temple University who started playing tennis at the age of nine when he began group lessons at a local recreation center. "It's been tough to manage glucose levels and diabetes in general and playing tennis simultaneously," says Henry.  
In summer tennis camps during those hot July and August months he faced challenges wearing his insulin pump and continuous glucose monitor on his abdomen while training at a high level. He'd have to prepare each day with enough adhesives to prevent them from falling off. While training he also had to prepare ahead of time to have food on hand to prevent low sugar levels. Before his engagement with Cecelia Health, Henry struggled with finding the right foods to eat and how to adapt his insulin pump to his diet. Now, after personalized education, he can reduce insulin with a pump so he doesn't need to take as much glucose while exercising.  
Cecelia Health has also helped him transition to life on campus and managing diabetes on his own through a consistent exercise routine and appropriate food choices. "I would recommend it [Cecelia Health] to others," says Henry. "Particularly to anyone having a harder time taking control of their blood sugars, going through a new diabetes management system like getting a pump for the first time, or transitioning to a new phase in life like I am." 
Henry's favorite pro tennis player: Novak Djokovic 
Henry's proudest athletic achievement: Even though tennis is considered a more independent sport, there is a lot that goes into supporting fellow players in practice and at matches. "I am most proud of when my high school tennis team won a leadership award."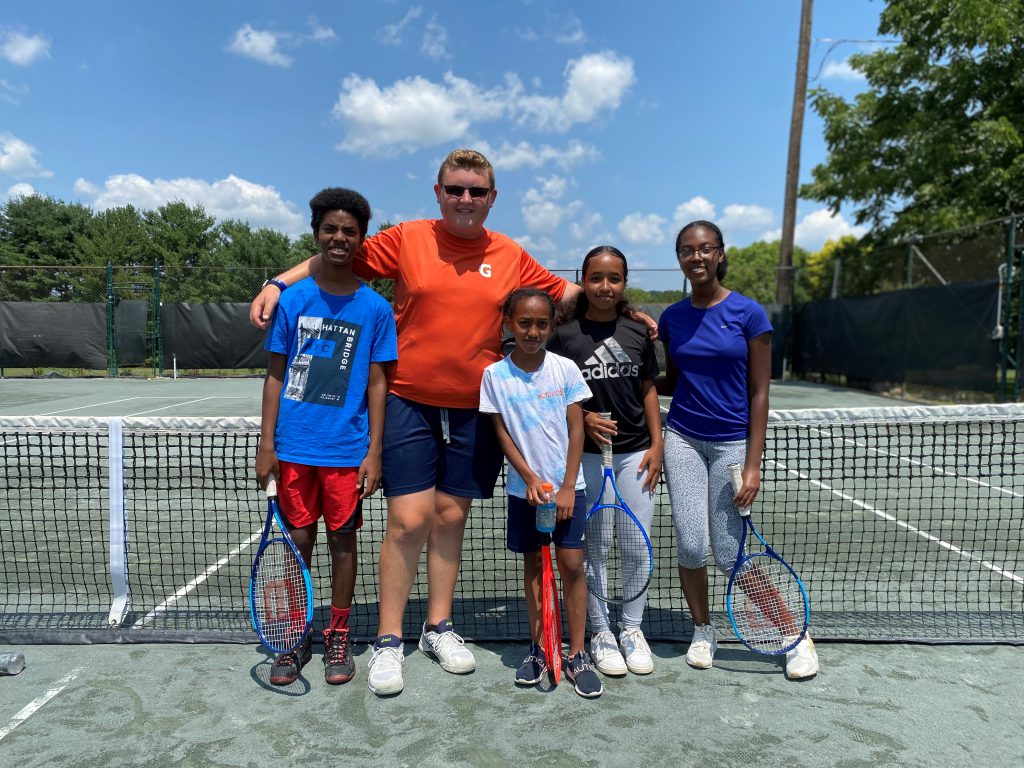 Henry teaching tennis at Tennis Central's ACES program, Summer 2021) 
MEET SYLVIE 
Sylvie's first memory of playing tennis was with her dad when she was eight years old—actually, it was "mini tennis" with foam balls to master her forehand and backhand strokes. Now, at 18 she is attending Davidson Honors College at The University of Montana while continuing to play.  
A diabetes diagnosis helped her realize the importance of nutrition and healthy eating, especially while playing a physically demanding sport like tennis. "It's vital to fuel yourself adequately," she says. Before Cecelia Health, Sylvie had a hard time finding patterns in her blood sugars. She thought it was mostly random and had little control over it. After receiving support from a Cecelia Health clinician, she can now spot trends in blood sugar levels and change insulin doses accordingly.  
One important piece of advice Sylvie received from her dedicated Cecelia Health clinician was the strategy to bolus early. It makes a huge difference on blood sugar levels, carbohydrate absorption, and energy levels. Her A1c has improved greatly since implementing this daily habit! "I would absolutely recommend Cecelia Health to others," says Sylvie. "It's great to have an expert holding you accountable and reviewing your numbers each week." 
Sylvie's favorite pro tennis player: Serena Williams 
Sylvie's proudest athletic achievement: Despite the pandemic, Sylvie and her doubles partner performed well in district tournaments. "My senior year we won 4th place in the district tournament. We also had the opportunity to participate in the state tournament twice." 
Sylvie celebrating a win
MEET IVY 
Ivy is one of two 2021 Novo Nordisk Donnelly Scholarship national recipients who has a fond memory of the first time she finally made contact with the ball while learning to hit a forehand. "It made me so happy," Ivy reflects. It's that commitment to perseverance that has helped her manage her diabetes while playing at a competitive level.  
Before meeting with a Cecelia Health clinician, Ivy found it challenging to keep her blood sugar stable right after eating. Now she has a better understanding of her pump and more control of her blood sugar levels. She recommends coaching because it can provide helpful tips and advice to improve overall health. 
"My Cecelia Health clinician told me that perspective is so important and that life gives you two options: have diabetes or have diabetes," says Ivy. "But what matters is how you respond to what life gives you and to persevere regardless—it has helped me be more diligent and have a better perspective on living with diabetes." 
Ivy's favorite pro tennis player: Rafael Nadal or Emma Raducanu 
Ivy's proudest athletic achievement: Ivy is a rockstar! "Winning the G16s Missouri Valley and Oklahoma sportsmanship award.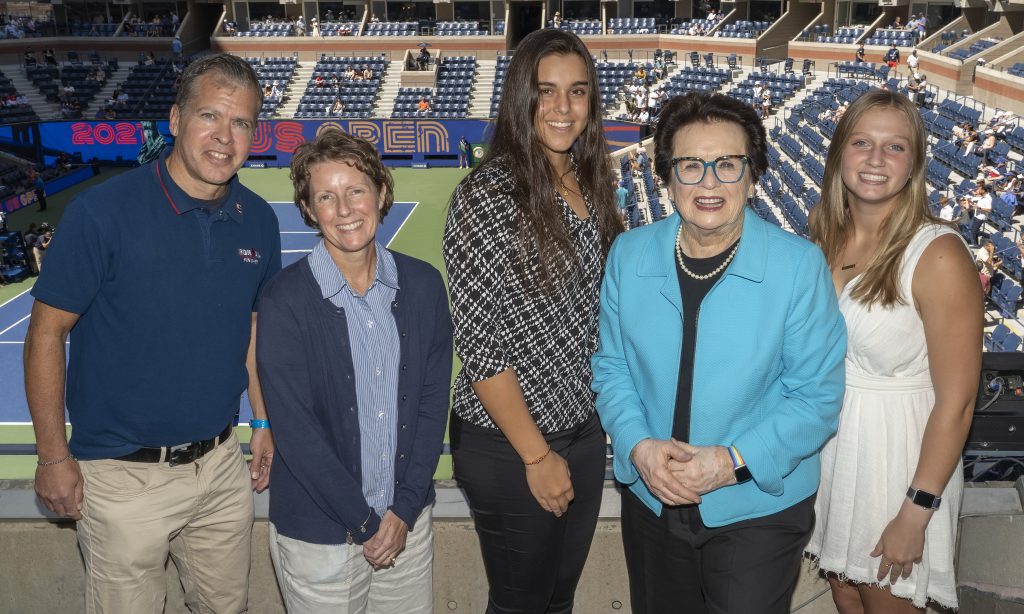 Ivy (far right) with left-to-right: Cecelia Health Founder David Weingard; Cecelia Health SVP of Clinical Services Teresa McArthur; 2021 National Scholarship recipient Leena, and tennis legend Billie Jean King
Congratulations to all Novo Nordisk Donnelly Scholarship recipients. We look forward to celebrating the next class of athletes and sharing their inspirational stories!