With the leaves beginning to change and the cooler weather ahead, one of my favorite things about fall is the flavor of pumpkin. Many fall favorite foods can easily be incorporated into a diabetes meal plan. Apples, pumpkin, pumpkin seeds, cranberries, and squash are some great fall favorites, even though they contain carbohydrates (carbs), it does not mean they need to be avoided. These foods can easily be incorporated into a healthy diabetes meal plan. Let's look at how to include these favorites.
Have Apples for Snack or Dessert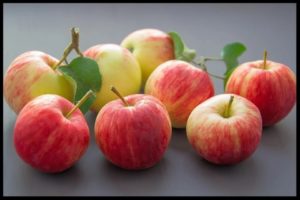 Apples can be a great snack or included at the end of meal as a dessert. According to the USDA website database, a medium sized apple contains about 25g of carbohydrates and 4g of dietary fiber. An apple is a great dessert idea which can be much lower in carbohydrates compared to many other desserts.
Here's an easy and delicious apple dessert recipe.
Slice up an apple into very thin slices
Spray skillet pan with non-stick oil
Put flame on medium
Place apples on skillet
Add a few sprinkles of cinnamon on the apples
Let them cook for a few minutes and stir occasionally
Once the apples are nice and tender, place them in a bowl and add a tablespoon or two of whipped cream and enjoy this fall treat!
Add Pumpkin Spice to a Low-Carb Oatmeal for Breakfast
I love the flavor of pumpkin and enjoy adding it to many food options. Recently my daughter and I made coconut flour pumpkin cookies (please check out the recipe). I made a few modifications to make it lower in carbs, yet they were still so yummy! I chose to cut out the raisins, use slightly less than a ¼ cup of honey and skipped the frosting. They were a huge hit in my house. It's also tasty to incorporate pumpkin spice into an oatmeal breakfast.
How to make a lower carb option of oatmeal for a great fall breakfast:
¼ cup of oatmeal
¼ cup of milled flax seed
¾ cup of unsweetened almond milk
Sprinkle with stevia, cinnamon and pumpkin spice.
Roast Your Own Pumpkin Seeds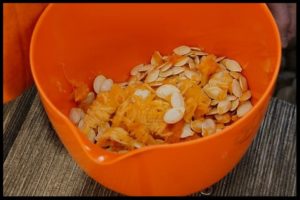 Not only is pumpkin great for its flavor in many recipes, it also contains seeds that can be a great lower carb snack option. After carving your Halloween pumpkin, you can clean and roast your own seeds.
To roast pumpkin seeds:
Preheat oven to 300 degrees F.
On a baking sheet toss the seeds with a little olive oil and salt.
Bake for about 45 minutes or until crisp.
You can even add other spices such as cinnamon for a sweeter taste or cayenne pepper for a little kick!
Crunch on Cranberries for a Healthy, Tart Snack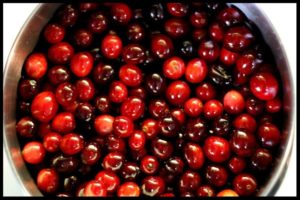 Cranberries can be great, healthy snack. Often, we think of cranberry sauce at Thanksgiving, but if you don't mind a tart taste, cranberries can be a great lower carb crunchy snack.  According to the USDA website database, 1 cup of cranberries has ~12g of carbs and about ~4g of fiber. Cranberries can be a great source of vitamin C, which can be helpful during the cold and flu season. I often enjoy a bowl of cranberries mixed with cashews for a lower carb snack option.
Ditch the Regular Pasta for Spaghetti Squash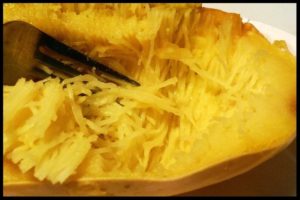 Squashes are another great fall food. One of my favorites is spaghetti squash. A great fall dish can incorporate substituting regular pasta for spaghetti squash to cut back on carbs. According to the USDA website database, 1 cup of spaghetti squash contains 42 calories and ~10g of carbs compared to 1 cup of whole wheat spaghetti pasta which contains 225 calories and ~45g of carbs. As you can see spaghetti squash is a great alternative to pasta.
An easy way to prepare the spaghetti squash:
Preheat your oven to 375 degrees F
With a sharp knife poke squash all over
Place on a baking sheet
Bake the squash for 75 minutes or until tender; flipping halfway through
Let the squash cool for a few minutes then cut squash in half and scoop out the seeds with a spoon.
Using a fork scrape out the squash which should look stringy like a "noodle".
Fall offers some great foods and flavors. Hopefully you can incorporate some of these favorites into your healthy diabetes meal plan.  Enjoy!
By Michelle Mendoza RD, CDE
Cecelia Health Certified Diabetes Educator